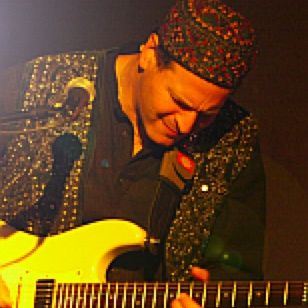 RebbeSoul: Jewish roots, world music
By FAU Recorded Sound Archives, January 14, 2014
Deeply emotional and rooted in the ancient songs of Judaism, the music ofRebbeSoul brings a modern vibe that re-imagines the music of our ancestors. This is not your grandmother's Jewish Music. This is not some crazy mash-up of eclectic sounds. This is spiritually-based music with modern sensibilities and a deep respect for the past.
After earning a degree in engineering, Bruce Burger (aka RebbeSoul)set off to explore L.A.'s music scene.Leaving parental expectations and upstate New York's brilliant autumns and wintry snows behind him, it was in L.A. that he finally found his sound….and his voice.
At the age of 22, after sharing a Shabbat dinner with an Orthodox family he was inspired to write "Sister Sarah." Despite having been a secular Jew for many years, this experience touched him so deeply that he was moved to take on the name RebbeSoul.
As he added the melodies of nigunim and prayers to his repertoire he made a decision. "Every time I play as RebbeSoul, I put something on my head….To the great Rebbes, a nigun, a melody, is something that comes from the heart and goes straight to heaven without anything getting in the way. So when I do it, I want to make sure there is something on my head, out of respect."
To strengthen his connection to the Jewish people even further, Burger madealiya in 2007. Now residing in Zichron Ya'acov, he is exploring his musical roots and enjoying where his musical journey is taking him.
The Judaica Sound Archives at FAU's Wimberly Library is delighted to be able to add Bruce Burger as our newest JSA featured performer.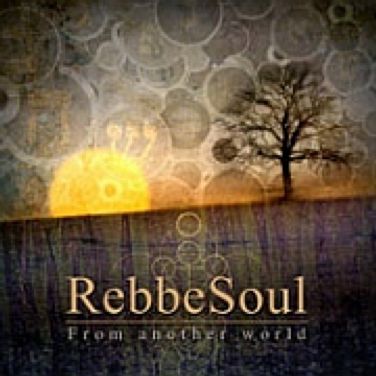 A 'rebbe' with soul
JPost, 05/03/2012 By MAURICE PICOW
Musicians Burger, Levi to combine contemporary rock music with religious and ethnic motifs.
His guitar rhythms and solo numbers sound like anywhere from something off an Eric Clapton or Steely Dan rock album to a "heimishe" Shlomo Carlebach tune. But those who have heard Bruce Burger, otherwise known as RebbeSoul, playing one of his guitar solos on an electric guitar or an electrified balalaika enthusiastically agree that his style is one of a kind. And Shlomit Levi, his musical partner and main vocalist for the musical project Shlomit & RebbeSoul, sings ethnic folk melodies so authentic that audiences are lauding her as "the new Ofra Haza."
"I DISCOVERED guitar playing at age 12 and wanted to play like Keith Richards of the Rolling Stones, Martin Barre of Jethro Tull, Pete Townshend of The Who, Eric Clapton, and of course Jimi Hendrix," says Burger in a recent interview while practicing for a concert gig.
Growing up in Utica, New York, he lived in cities across the US, including Los Angeles. One place he spent some time was Rochester, New York, which he considers "a very cold city, weather wise, but a great music town." Some great musical artists like flugelhorn player Chuck Mangioni and drummer Steve Gadd (Steely Dan, Clapton) were from Rochester, he notes.
He began recording music under the name RebbeSoul in the early 1990s in LA, playing "Jewish music" in a more modern way, but still maintaining the integrity of the original melodies. He says that it was a "rock and world beat project," which was unique at that time.
"When I started playing the RebbeSoul music, I reached out to Jewish musicians I knew to be part of the band I was soon to form," he recalls. "They all thought Jewish music was corny and not cool enough.
So I called up my gentile musician friends whom I worked with in studios in the LA area. They were excited about the idea, and that's how I ended up being the 'token Jew' in my own band."
When he started recording the RebbeSoul music, Jews in LA called it anything from super cool to sacrilegious.
"I began selling my albums in local record stores on a consignment basis until radio stations began to listen to the music. Then some started saying, 'Hey, that's really cool.' One large FM station, KKSF FM in San Francisco, decided to play 'Avinu,' one of the tracks on my first album. It's an instrumental version of [the prayer] Avinu Malkenu. They received more telephone responses from listeners than they ever did in the station's history. After that, getting radio play became a lot easier," he says.
His increasing involvement with Jewish music inspired him, after living as a secular Jew for many years, to form closer ties with Judaism and take the name RebbeSoul. He has recorded five RebbeSoul albums so far. In Los Angeles, he would play to "mixed groups ranging from ultra-Orthodox Jews to ultra-liberals, blacks and whites, Anglos to Asians, teenagers to old folks."
His most recent album, From Another World, was arranged and recorded in Israel and consists entirely of instrumental versions of Carlebach's music. Radio personality Dubi Lenz has lauded the album and played it on his show on Army Radio and 88FM.
RebbeSoul, who decided to strengthen his connection to the Jewish people even further by making aliya in 2007, now resides in Zichron Ya'acov, where he enjoys the "small-town yet touristy atmosphere."
He later met Yemenite singer Levi in Israel via Yedidia Snir, a business manager, and the two decided to work together. Levi, who lives in Kibbutz Givat Haim, near Netanya, says she began singing at age three.
"I've been singing since I was a little girl... when sitting on my grandmother's swing," she says.
Born in Kiryat Ekron, near Rehovot, she sang at school and later moved with her family to Rehovot at age 10.
She says her family originally came to Israel from Yemen via Operation Magic Carpet, soon after Israel became a state.
AFTER SERVING in the army, she attended Ben-Gurion University, where she received a BA in the social sciences and an MA in cognitive psychology.
"I was one of the first in my family to go to university. My parents thought it was very important for me to do this, as they didn't have the opportunity," she says.
A local newspaper once interviewed her at BGU, she adds, and she told the reporter that her dream was to combine rock music with traditional Yemenite melodies.
"Happily it came true!" she says.
Following her studies, she worked for a while in a hi-tech company in Airport City, but soon decided to pursue her love of music. She began her singing career by singing in Hebrew and English before she "rediscovered" singing Yemenite music from her own culture.
"I had an American friend who bought me a CD of Ofra Haza's music.
This inspired me to start singing Yemenite songs, but with a more modern musical arrangement that involves taking traditional songs and recomposing them with a more modern musical beat," she says.
She explains that "Yemenite poets used to write songs in three languages: Aramaic, biblical Hebrew and Arabic – sometimes in the same song. Spoken Yemenite for Jews living there is like how Yiddish, a derivative of German and Hebrew, is spoken by Ashkenazi Jews."
Hearing the Haza CD was a turning point that triggered her to leave the world of hi-tech and pursue her dream of being a professional singer.
"I sang professionally for 10 years prior to meeting RebbeSoul, and sang with the heavy-metal oriental band Orphaned Land. I went with them on tours abroad. In Turkey, for example, it was amazing to have Muslim audiences singing along with me songs like 'Ahavat Hadassa' in Hebrew."
She met RebbeSoul a year and a half ago.
"We immediately developed a musical 'chemistry' performing together," he says.
The music they make is a combination of Yemenite, rock and electronic music. An example is their version of a classical Yemenite song, "Abdah," which brides sing at their henna parties prior to getting married.
"Brides who have never been away from their parents' home are apprehensive about going to their new husband's home, and then being part of his family," explains Levi. "Our version of the song is more from the heart and expresses the conflicting feelings the young bride has. Although she is happy to be getting married, she is also apprehensive and wishes she could be a bird and fly back home to 'the real mother who gave birth to her.'" Levi herself is married and has one daughter, Agam, aged three.
"One of my favorite RebbeSoul instruments for accompanying me is the electric balalaika, which adds a special sound to the music," she adds. "I just love it."
The singer, who still performs occasionally with Orphaned Land, says she sometimes receives criticism for singing "Yemenite religious songs" which only Yemenite men are supposed to sing – as they did in Yemen – and only in Yemenite. She also receives criticism from people via You Tube about other holy songs, especially since it is a woman singing them.
She and RebbeSoul point to Idan Raichel, who combines the music of different cultures, including Ethiopian, as another local artist who performs ethnic music.
"Ethnic music is usually without the fancy marketing fanfare," says RebbeSoul. "It's generally more honest. The best thing you can do is play from the heart."
THEY ALSO plan to go abroad eventually; they have an invitation to perform in upstate New York at Nazareth College. They are assembling musicians for this tour, and are including Orphaned Land drummer Matan Shmuely in rehearsing the tune "Spirit," or "Ruchi," which will be part of their musical arrangement.
Levi and RebbeSoul are also working with internationally renowned "photo artist" Dina Bova, who has created photo artwork of Levi that includes classic Yemenite henna designs. Bova's art will be featured on all promotional material for this project, as well as on their upcoming album release.
"Most singers have to hear what they do with the music intuitively in order to sing to it. But Shlomit can also sing things that I come up with that she may not even connect with initially – and sing them flawlessly.
That's the difference between singing as an art and the craft of simply making music," says RebbeSoul. "Matan does the same thing on the drums. He plays his part as well as any session player would have."
The duo is enthusiastic about the musical talent pool in Israel."It's vast, and there is such a diversity of fine talent here," says RebbeSoul. "I love producing different artists here, especially those who play their own ethnic music. There's something very honest and heartfelt about it. When I met Shlomit, it was a perfect situation. She's one of the most talented artists I know and is very oriented toward her Yemenite background."
Change The World With A Sound
Reviewed by Cat Delaney 
Sunday, March 5, 2006 
If the title of this album sounds idealistic, and it is, but it's quite serious about carrying through on its message, that the universality of music can change the world, or at the very least, how we view the world. 
In this album I heard jazz, folk, rock, even rap. The music being played is in its most global form but with a linear message. A quick word of advice, this CD is not to be used as banal background music, so please give its due and listen like you mean it. 
The music that influenced RebbeSoul (known to friends as Bruce Burger) are audible, and quickly apparent: Led Zeppelin is there; and Jimi Hendrix, too. But their influences are nuanced within the framework of a statement steeped in Judaic heritage, proud but not bold, spiritual but not drowning in religious tones. Most importantly: it rocks! 
Years ago, Burger stumbled upon a traditional Hebrew prayer called "Avinu Malkenu" and was consumed by the "haunting beauty" of it that he produced an acoustic instrumental version, which was met with rave reviews. Since then it has appeared in different incarnations on every album he has recorded. 
If you don't speak Hebrew though, it doesn't matter. This is about us, as in the big "us", not about individuals, biases, cultural clashes or any of that other clutter that junks up our daily lives. This album is about how we are more alike than different. Listen to the bond forming; this is human glue. 
The range of instruments is staggering. Forget guitars and bass, here we get balalaika and mandolin. The musicianship that RebbeSoul demonstrates is outstanding, whether it's the almost honky-tonk, brassy Middle-Eastern percussions found in "Tzamah L'Cha Nafshi" or the flamenco-style guitar in "Qaafilah." 
RebbeSoul also includes a new version of "Rock of Ages," a song often called one of the most powerful ever written. On this disc it's got an element of sound that can almost be described as East Coast, as well as a hint of Rod Stewart's "Maggie May." The seventh track, "Shmelke's Nigun," was an instrumental track, quick, jazzy, and with remembrances of a day I spent in Jerusalem in '72. 
It's polished, professional, and finished off  with stellar production. My only criticism is that the poignant lyrics are not printed in the liner notes. 
RebbeSoul dedicates this album to "peace in the Middle East and the rest of the world", and precedes that with a moving blank verse in justification of the CD's title: "While the Baal Shem was praying, / he climbed a ladder of prayer / reaching a place where he saw / a golden bird, whose lovely song / would bring tranquility to all who / heard it… He knew that if its song / were brought to the physical world, / it would surely bring peace and / change the world with a sound…" Amen, brother. 
4 stars 
http://lucidforge.com/index.php?option=com_content&task=view&id=81&Itemid=28 
www.rebbesoul.com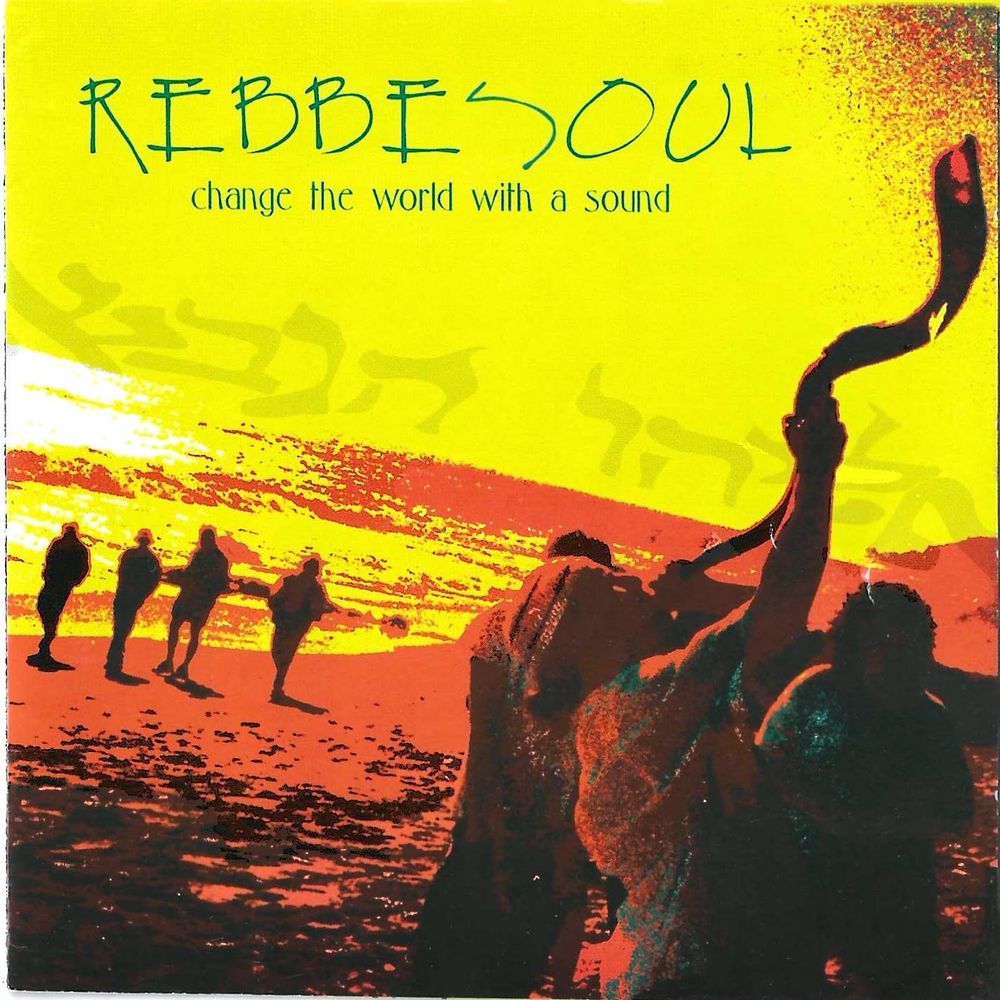 Change The World With A Sound
"RebbeSoul crafts an energetic sound ...packs an eclectic armament ...from Jewish and Arabic music...RebbeSoul forges a danceable fusion defying easy categorization." –Popmatters
Burger has crafted an infectious mixture of sounds and ideas to make a post-Hassidic, pan-spiritualist electronic world-beat meditation suite. - Jerusalem Post
This is about us, as in the big "us", not about individuals, biases, cultural clashes or any of that other clutter that junks up our daily lives. This album is about how we are more alike than different. Listen to the bond forming; this is human glue... The musicianship that RebbeSoul demonstrates is outstanding, whether it's the almost honky-tonk, brassy Middle-Eastern percussions found in "Tzamah L'Cha Nafshi" or the flamenco-style guitar in "Qaafilah." ... steeped in Judaic heritage, proud but not bold, spiritual but not drowning in religious tones. Most importantly: it rocks! - Lucid Forge (Canada)
"Despite the efforts of groups such as the New Orleans Klezmer Allstars and the Klezmatics, the term "Jewish music" still evokes an image that's more Fiddler on the Roof than MTV. Los Angeles-based RebbeSoul may be the artist to change that. The first song on this CD is a Lubavich melody attributed to King David, but RebbeSoul's sizzling rock guitar and tight rapping by Prophet X would have the king shaking his thing. Other songs range from the dub feel of "Kaddish" to the folk-rocky "Shalom" and "Rock of Ages." Perhaps my favorite is "Eliyahu," with a stripped-down funk groove, soulful Hebrew vocals by Lynn Rose, and some tasty hand drumming." -
SpinTheGlobe.com/ KAOS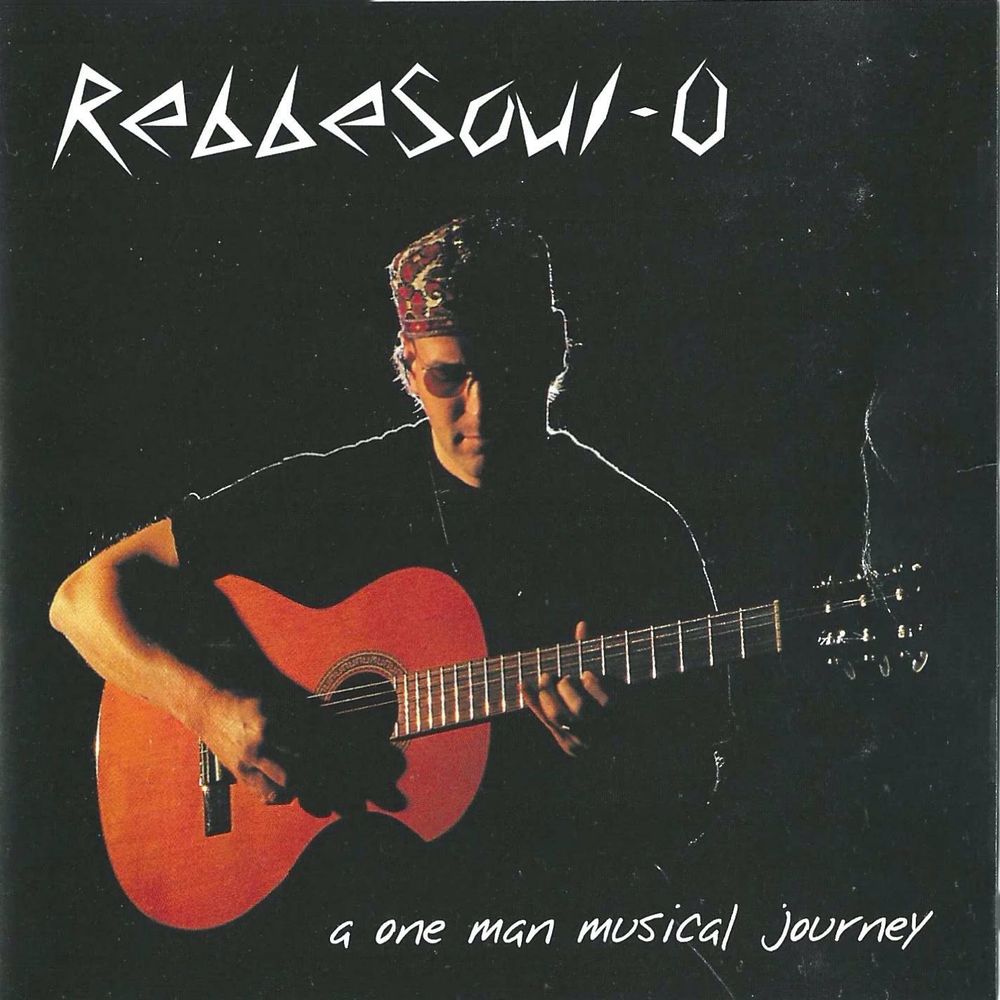 Rebbesoul-O
"An outstanding acoustic guitarist, Burger also plays balalaika and mandolin while singing in both Hebrew and English. His compositions take acoustic rock into a mystical realm, and the traditional tune Avinu shines in an arrangement that fits wonderfully with the gorgeous melody." - Playboy
"RebbeSoul-O is a collage of music and narration accented with hip jive, sing-a-longs and audience participation. The strength of this... cabaret performance is the beauty of its musical sound... created live with classical guitar and balalaika blended with pre-recorded music combining various string, keyboard and percussion instruments." - Drama-Logue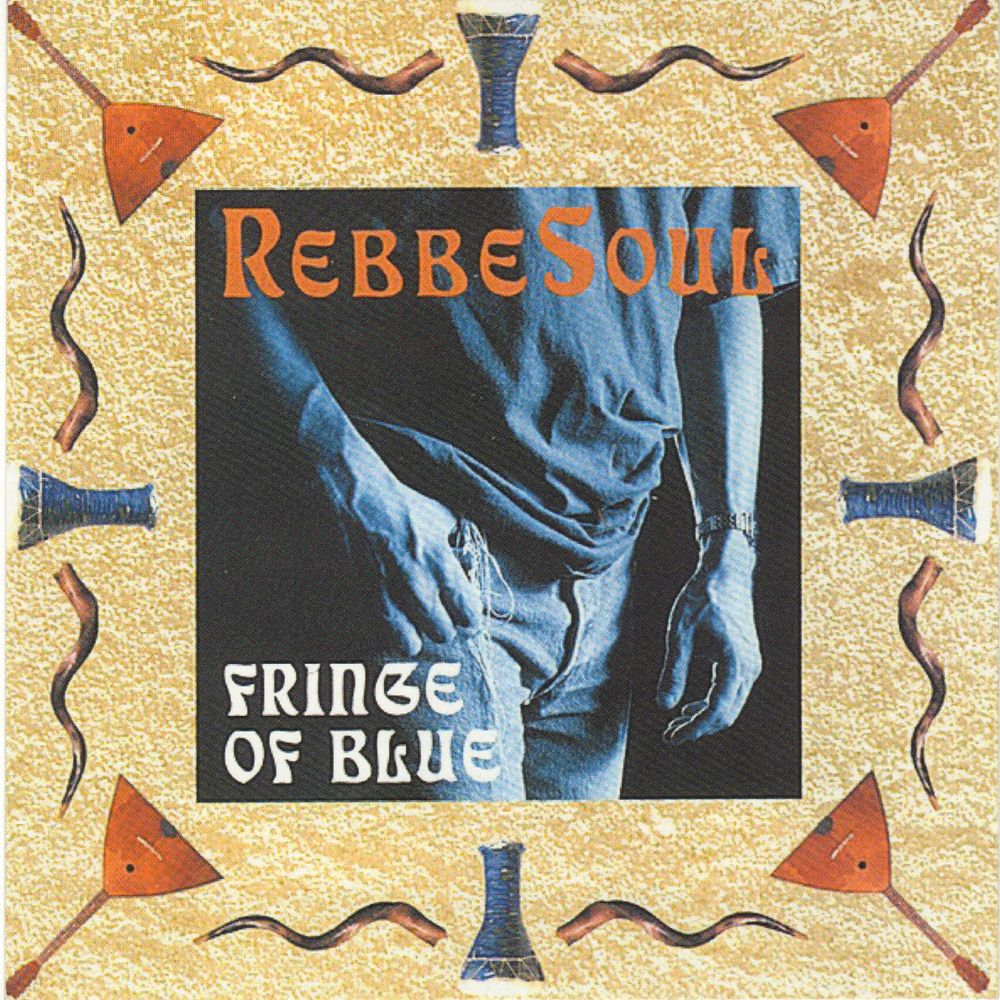 Fringe Of Blue
"Rises to a majestic rock opera crescendo with sizzling guitar licks" - San Francisco Examiner
"Avinu... a stirring electric rendition. It's cool. It's Jewish." - Billboard
"Superbly produced... with a heavy dose of jazz and... world music... Fringe Of Blue is a spendid work." - New York Jewish Week
"... reaches deeply into the Jewish musical past, yet stretches to embrace modern expressions" - NAPRA Review
"I love this record! ... Though completely contemporary in arrangement, beautiful songs... easily retain their deeply powerful, heartfelt inspiration and spiritual import. ... Burger is able to make truly unique world music that is completely enjoyable for all ages." - New Age Retaile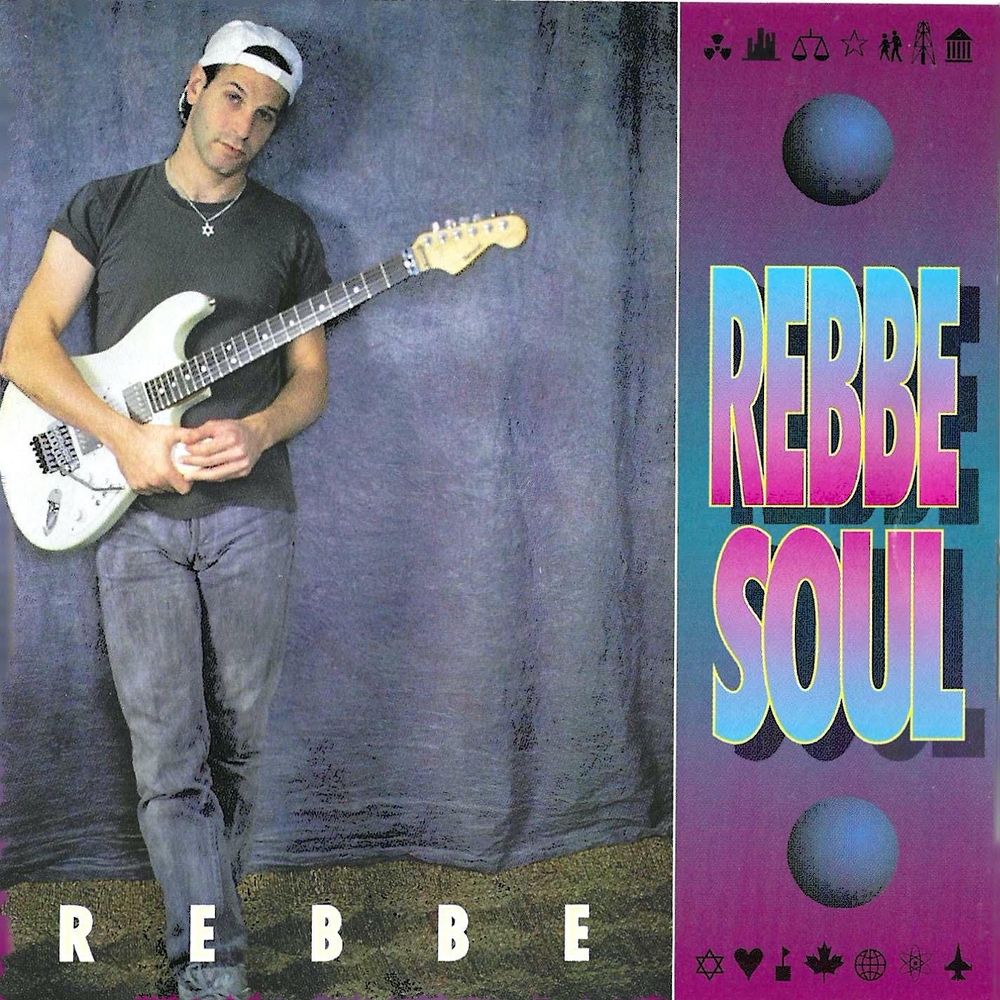 RebbeSoul
"Burger does a fine job of being a one-man show... when you're through listening... you can't help but feel you've somehow made a new friend." - Music Connection
"Burger blends melody and electricity... there's a depth of soul that sucks you in." - Gavin Report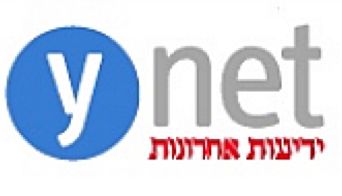 Praying with Guitar
Bruce Burger interviewed by Liron Nagler-CohenTranslated from the original Hebrew by Michal Bar
After playing piyutim (liturgical poetry) to the nations of the world, Bruce Burger, a.k.a. RebbeSoul is playing instrumental Carlebach songs, speaking with G-d through his guitar. At first glance, you would not label him as a Rabbi or a Rebbe. In fact, not even at a second glance, but Bruce Burger, 53, is RebbeSoul, a musical brand name who combines Jewish music with soul and jazz. Now he is coming out with a project renewing Carlebach nigunim (melodies) as instrumental pieces, unique from the more prevalent, Carlebach style and just as unique for the soul.
Burger made aliyah (moved to Israel) about 3 1/2 years ago and lives in Zichron Yaacov and, like many other Jewish, western, music creators, his heart lies in the east but his work originates far in the west. He was born in upstate New York and embarked on his musical career at the age of 22, when he moved to California. At age 12, he had a plastic guitar his parents rented for him "because they didn't believe that I would take the instrument seriously. I played at bars that I wasn't even allowed to enter because I was too young." Burger tells, "They just looked the other way, and let me play."
Like the classic Jewish mother, his own mother didn't see music as a worthy profession one can make a living at. With a degree in engineering and his guitar in hand, which he was much more attuned to, he traveled across the US to look for a his place. "I went out of my house in a snow storm and drove for 2 weeks until I finally got to sunny California, where I only had on a pair shorts and my guitar in the back of my car. I spent 3 months practicing about 10 hours a day, working on every style of music. I didn't care what it was."
"I found my sound"
In LA, Burger started recording and doing session work for other musical artists. "There was a lot of diverse, musical activity at that time" he reminisces, "and I felt that I was becoming a musical chameleon. I didn't know what I was going to play at a session before I arrived and had to play all styles. What I really wanted was to find my own sound."
In 1992, when he was already immersed in the local music scene, it came. "One day I was invited to a Shabbat dinner with Chabad hassidim. I wasn't really so involved with Judaism but I said to myself, 'why not? I'm invited and it might be worth checking out.'" I went and I was captivated. All the men sat together at this big table and sang with great passion and kavana (zeal). When I looked at them, I thought that this is probably what my ancestors did. I realized this was my sound and this is what I want to play."
"I was enchanted by the sight of the women who lit the Shabbat candles that night. It reminded me of my mother when I was a child. The vision really struck me. Afterwards I wrote my first RebbeSoul song, Sister Sarah, which was inspired by this candle lighting."
Burger created the melody and the words and saw that it was good so he decided to add the Avinu Malcaynu prayer, in an instrumental style. "I wanted something on the album to connect to my roots." he says. "It's like a young, black American singer doing a traditional blues tune. At that time, doing a traditional Jewish song on a mainstream album was very unusual and I didn't know if it would work or not. I decided to call the track just Avinu to make it easier for radio people to pronounce in order to hedge my bets."
The musical Prophet is always the one from out-of-town
The gamble paid off. The uniqueness exposed RebbeSoul to the media. He established a band and found himself surrounded completely by gentiles. "All my Jewish musician friends were mocking me - why do you want to do Jewish music? On the other hand, the non-Jewish musicians were really turned on by it. This is how I became the only Jew on stage! I began wearing my baseball hat because I felt I needed to put something on my head, playing this kind of music."
As a rule, a kippah (yamuke, skullcap) and Bruce Burger, have a fairly occasional relationship. "I don't walk around with a kippah so most people say I'm not religious," Burger relates, "but every time I play RebbeSoul, I put something on my head because I consider this a prayer of the highest degree - like the nigunim of the hassidic tzaddikim (holy ones). To the great Rebbes, a nigun, a melody, is something that comes from the heart and goes straight to heaven without anything getting in the way. So when I do it, I want to make sure there is something on my head, out of respect."
Burger released five albums as RebbeSoul (including one by Common Tongue) until a friend who is a follower of Reb Shlomo Carebach, convinced him to create an album based on Carlebach songs. "I'm not part of the Carlebach culture," Burger admits, "but I like challenges. I did a lot of research and contacted people who intimately know his music. I have a notebook full of his material I arranged and carefully selected the songs that I figured would work well together as an album. I chose to make the album instrumental as I did not wish to repeat what others had already done and also because I consider myself a player first and a singer second. I am a player that sings, not a singer that plays."
Universal Carlebach
RebbeSoul, as he is more well known as, hopes the Israeli audience will connect with this special but familiar sound. Israel is his home personally although he feels he has some road ahead to make it his home here professionally. "From the first moment I arrived, I felt as if I were among extended family even though I did not even know Hebrew. People here care for one another in a very profound way. For someone who looks in from the outside, Israelis may look rude or insolent but you're always the nicest and unfortunately, also the rudest to your own family. When you are really in need however, you can count on your family and that's how I feel here." He believes music is universal. "I played RebbeSoul everywhere,... in Poland, in Watts and East LA. When I finished playing Avinu or Carlebach songs, people who had no historical connection to it, stood up and cheered. When you play FROM the heart it goes directly TO the heart. When you play G-d's music with honesty, everyone understands it. Maybe that's how people can learn to understand each other in this world."
Original article in Hebrew here ...